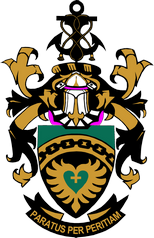 DMISA
The Disaster Management Institute of Southern Africa
DMISA supports our members through providing learning opportunities such as the annual DMISA Disaster Risk Reduction Conference.
Disaster Risk Reduction 2018: Mobilising Future Ready Resilience
19-20 September 2018, aha Kopanong Hotel & Conference Centre, Benoni, Gauteng Province, South Africa
Sustainably reducing disaster risk and disaster impact, today and tomorrow.
DRR 2018 will focus on reducing direct disaster economic losses, aligning with the UNISDR Sendai 7 Campaign's 2018 Target 3 priority.
The Professionalisation Portal is now active, it provides resources for those interested in professional registration in Disaster Management.
Notices and Announcements
Comments invited on proposed changes to DMISA Constitution
DMISA's role as SAQA-approved professional body for Disaster Management in South Africa requires some changes to the Institute's Constitution.  The process to change the Constitution,  as well as what changes are proposed, are described here.
Members are invited to follow participate in the process, please follow this link
DMISA invites proposals from auditors for 2019/2020 Financial Year
Qualified financial professionals or firms are invited to submit proposals for the auditing function for DMISA for the 2019/2020 financial year.  Please contact the office for further information.
The Disaster Management institute of Southern Africa (DMISA) was founded in 1985 and still maintains its position as the premium professional association for Disaster Management professionals and associated disciplines in Southern Africa.  DMISA is the SAQA-approved professional body for Disaster Management in South Africa and manages the SAQA-approved Disaster Management Professional (PrDM), Disaster Management Practitioner (DMPc), Disaster Management Associate (DMA) and Disaster Management Technician (DMT) designation.
Professional Registration
DMISA is inviting applications for registration as Disaster Management Professional, Practitioner, Associate and Technician.  Download the application forms with detailed instructions from the Professionalisation Portal.
Continuous Professional Development
Registered professionals must maintain their status through a system of continuous professional development (CPD) points. Access information about continuous professional development opportunities, processes and documentation.
Recognition of Prior Learning
Professional registration requirements include qualifications and experience.  In some cases persons may have considerable experience but have not yet had the opportunity to acquire the required qualifications.  In such cases RPL provides an opportunity for persons with applicable experience to also register professionally.
DMISA supports the Disaster Management / Disaster Risk Reduction community of practice
DMISA is committed to providing learning, networking and alignment opportunities for the Disaster Management / Disaster Risk Reduction community of practice in Southern Africa. We encourage interaction between practitioners, researchers, legislators, stakeholders and leadership across Southern Africa to build capacity and resilience, reduce risk, and improve our common understanding of disaster risk. Our common goal is to reduce the impact of disasters on society and to build future ready sustainable communities.
The following links may be useful to our members and the general community of practice: