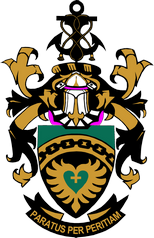 DMISA
The Disaster Management Institute of Southern Africa
DMISA supports our members through providing learning opportunities such as the annual DMISA Disaster Risk Reduction Conference.
Learn
The Professionalisation Portal is now active, it provides resources for those interested in professional registration in Disaster Management.
The Disaster Management institute of Southern Africa (DMISA) was founded in 1985 and still maintains its position as the premium professional association for Disaster Management professionals and associated disciplines in Southern Africa.  DMISA is the SAQA-approved professional body for Disaster Management in South Africa and manages the SAQA-approved Disaster Management Professional (PrDM), Disaster Management Practitioner (DMPc), Disaster Management Associate (DMA) and Disaster Management Technician (DMT) designation.
Professional Registration
DMISA is inviting applications for registration as Disaster Management Professional, Practitioner, Associate and Technician.  Download the application forms with detailed instructions from the Professionalisation Portal.
Register
Continuous Professional Development
Registered professionals must maintain their status through a system of continuous professional development (CPD) points. Access information about continuous professional development opportunities, processes and documentation.
Develop
Recognition of Prior Learning
Professional registration requirements include qualifications and experience.  In some cases persons may have considerable experience but have not yet had the opportunity to acquire the required qualifications.  In such cases RPL provides an opportunity for persons with applicable experience to also register professionally.
Recognition